CAKES
Just like all of our bakes, our cakes are made from scratch and by hand. Katina holds a BFA from MCAD with a background in sculpture and painting. What makes our cakes truly unique is Katina's combination of traditional artisan techniques and years of experience with high quality ingredients and bakes. Our cakes are a duet of art and taste and this is reflected in our aesthetic and design.
BREAKFAST
Looking to feed some folks the morning of your wedding/event? Maybe you're putting together a special brunch for the morning after? We have got you covered. We can cater pastries, coffees, breakfast sandwiches, fruit trays, juices, and much more. Reach out to us and tell us a little bit about your needs and we can customize the perfect set up for you.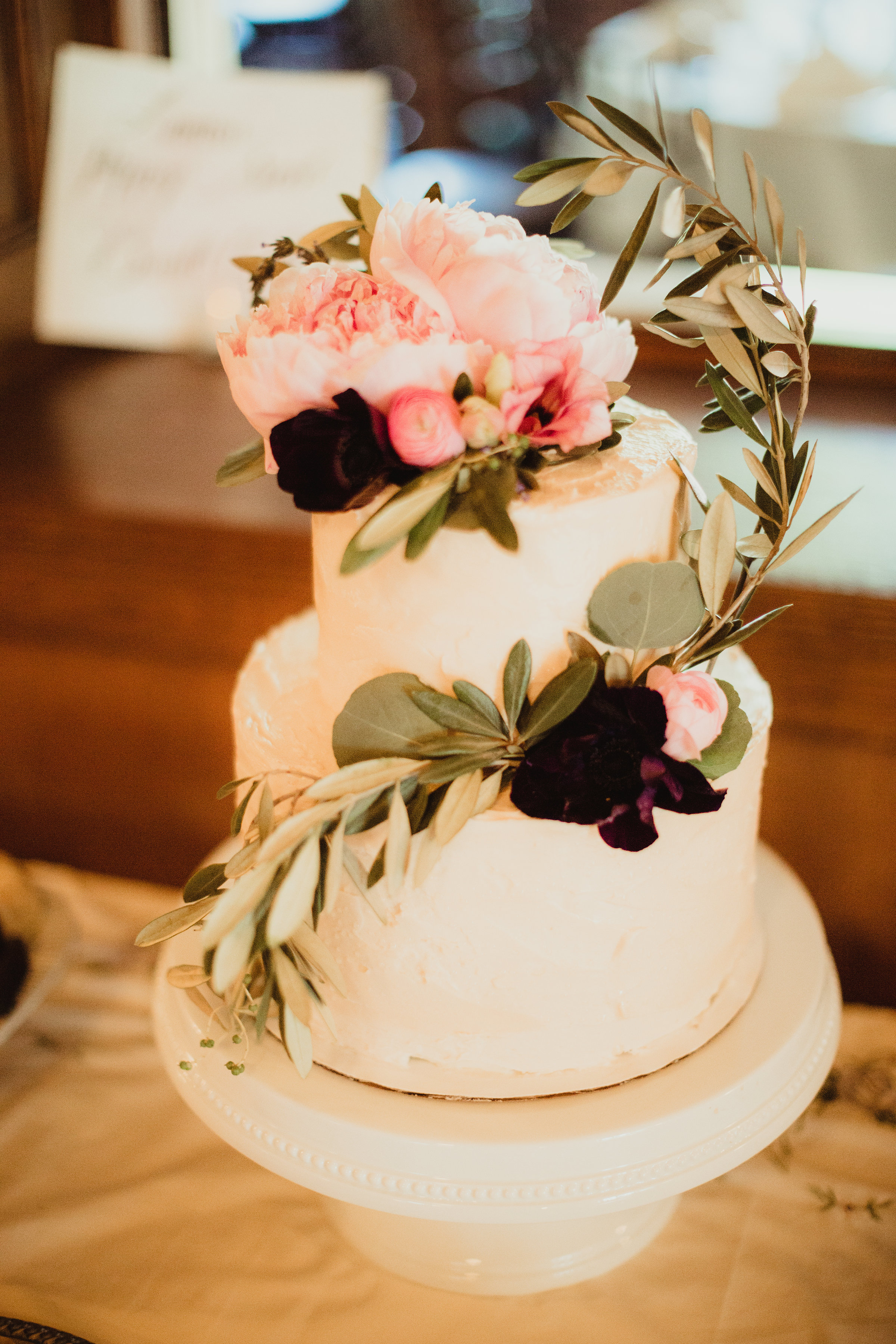 FAQ
Where do I start?
Think about what you want your wedding dessert to be! What's your style? What's important to you and your fiancé? What dessert do you want? Is it cake? A bunch of cakes? A dessert bar? Then read through these faqs and see if you think the Bakehouse is a good fit for you! If you do, schedule a consultation with us, we'll send you some wedding homework and we can get started on whipping up your dream desserts!
What flavors do you have?
Some of our most popular and recommended cakes are: Carrot Cake, Dark Chocolate, Lemon, and our Ale Cakes (with local brews). Email us for a full running list of flavors.
We almost always use cream cheese frosting for our cakes.
However, we are always open to discussing customized options and working with you on a creative palate.
Do you offer Gluten Free?
We do not. Our bakery is a small scratch bakery so we are not able to separate the gluten from our air and kitchen without an entirely separate bakery.
Do you provide a tasting?
We provide tastings on cakes over $300 once booked. Additional flavors and tasting servings start at $25.00 each.
Can you make a sculpted fondant cake?
We do not offer sculpted cakes or fondant. We know that may be disappointing but we truly believe that our cakes are timeless and beautifully special without fondant or sculptural elements. We want to focus our energy in providing you a high quality, delicious, and aesthetically unique cake. That being said, we will always work with you to fully develop and realize your vision and ideas.
What is the average cost?
The average wedding cake starts at $4.50/serving however, each wedding is different with different needs, styles, and tastes. Schedule a consultation to get a better idea of your cost.

I am serving homemade desserts, desserts from another vendor, or desserts from my caterer, can you make a "sweetheart cake" for us to cut and eat as a couple?
Yes and no. Unfortunately, we can not provide a cake for you if you are serving your guests cake from another vendor or caterer. All of your cake must be supplied by the Bakehouse if you wish to have any of our cake at your wedding. We can make exceptions if your desserts are not a cake but a different type of dessert on a case by case basis.
Do you deliver and set up the cake?
Yes, most cakes will need to be delivered and set up by us. If your cake is smaller and non-tiered, you can always schedule pick up the day of.
How do I know if my wedding date is open on your calendar?
All of our 2019 bookings are now closed. However, we may have a few openings free up. Please send us an email if you are still interested and have a 2019 wedding, we may be able to accommodate you.
2020 bookings will open in November 2019.
How can I reserve my wedding date?
Once we've had a consultation and you've paid a deposit (which will be used towards your final balance) your date will be reserved in our calendar.
I want a Bakehouse cake or dessert! What should I do next?
Send us an email with a little info about yourself and we will set up a consultation with you! Be sure to include your wedding date as our availability is limited and dates go quickly.
lakesuperiorbaking@gmail.com